Skip to Content
Historic Hotels in Birmingham, AL
The Redmont Hotel
Art deco meets modern glam inside The Redmont Hotel, the oldest continually operating hotel in Birmingham, AL. Here, the spirit of 1920s America is more than an echo – it's a full-bellied roar.
Book Direct Benefits
The Hilton Experience
Best Rates Guaranteed
Flexible Cancellation
The Story of
a Lifetime
The Redmont's legacy grows richer and more precious over time, mirroring the layers of rust-red hematite and iron ore on Birmingham's Red Mountain. Open since 1925, we've earned our spot on the National Register of Historic Places.
Next Chapter
Jazz Age Charisma
The lobby's original 10-foot chandelier beckons a dramatic entrance to a realm of effortless extravagance featuring blue velvet furnishings, a wall of mirrored subway tiles, and a grand staircase made of marble.
Snapshots
Hidden Gems
& Jewels
Follow the exterior facade of preserved brick and bright terracotta to the top of the building, where you'll find The Roof – Downtown Birmingham's premier bar for handcrafted cocktails and panoramic views.
Offerings
A Staff
That Cares
A guest once said our staff "feels like friends." It's true. Interesting connections happen when a group of people come together to run a 97-year-old hotel. Even the friendly ghosts enjoy a world-class level of service.
Rooms & Suites
Reliable comfort goes luxe in our bedrooms. Simple interiors with touches of personality welcome quiet relaxation with an elevated feel.
Sleep Tight
Celebrate With Us
Flexible indoor and outdoor venues invite small groups to gather like it's 1920 – gold and glamour guaranteed.
Party On
Illustrious Presence, Local Charm
Whether you're here for work or play, our city's strong character will leave its mark on you. Just spend some time exploring — you'll see.
The Word Around Town
Wow. What a beautiful hotel. We loved the history and it was lovingly restored. We wish we could find more hotels like it. We found the entire staff to be friendly, professional, and a pleasure to be around. Our room was beautiful and in great shape. The breakfast was delicious. The coffee is amazing. I gained 3 lbs in 3 days...
- K. Bridges, Google
The Word Around Town
The hotel itself is iconic. But it's the staff that makes it magical. They are simply awesome in every way. From the rooftop bartender to the young man in the coffee shop, you feel at home.
-Kay Shafer, Google
The Word Around Town
Stellar service from a friendly, well-trained staff. Go back in time to a historic old hotel with upscale remodeling and comfort. The breakfast is the bomb with an amazing potato gratin dish, generous selection of fresh, ripe berries, and artisan sausages. The staff is very accommodating! This is one of my all time favorite boutique properties and I stay there every business trip to Birmingham.
-Patrick Carrin, Google
Timeless Beauty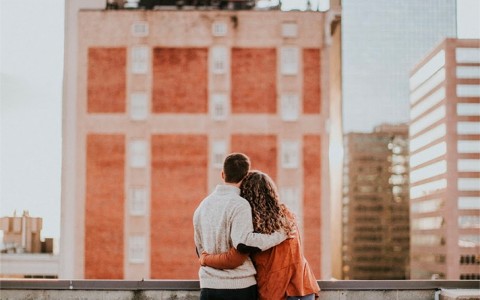 Gallery